Press release : Nice, France – March 14th 2018
Michel Disdier stands out from the NASCAR crowd
Facing stiff competition, Michel Disdier's comeback earnt him a place in the top 20 at the Stratosphere 200, with 134 laps and 201 miles on the Las Vegas Motor Speedway bringing him in at 19th place.
The Frenchman competed in his first NASCAR Camping World Truck Series race since 2016 on March 2nd in the Stratosphere 200 at the Las Vegas Motor Speedway.
Check out our Live ITW for FOX
He lined up 22nd in his first-ever start on the mile-and-a-half speedway and went on to earn a top-20 finish. This is a positive result for "The Frenchman in NASCAR" who was back with a new team (Young's Motorsports) and a flashy new car designed by the French artist Richard Orlinski. He also had a new partner on board – Wildmoka, the Sophia Antipolis start-up that just closed $8M in funds, and of course his historical partner, WIZYOO – in digital innovation.
"We have done very little testing on this new speedway. For me, I completed less than twenty laps in two hours of free practice, says Michel Disdier. "After these tests, I realized that the car was tight and my team made changes & changed the rear shocks. So, I left in qualifying with a completely transformed car. And I won almost 6 / 10ths of a second a lap. I drove practically the whole time and I could have entered the top 10. Finally, I qualified in 22nd position, only 8 / 10ths of the best time obtained by Kyle Busch, the 2015 Nascar's Champion ".
His team is very happy with the result and the progress made in a few laps, on a fast and very technical track. Michel arrived in Las Vegas while the other drivers have already competed in two races, including Daytona, not counting all the previous seasons experienced by the majority of the drivers entered. "Our objective is to be there more regularly in the championship because it is very difficult to acclimatize to all these parameters in such a short time. Nevertheless, we know that with a little more driving practice, we will be very good!"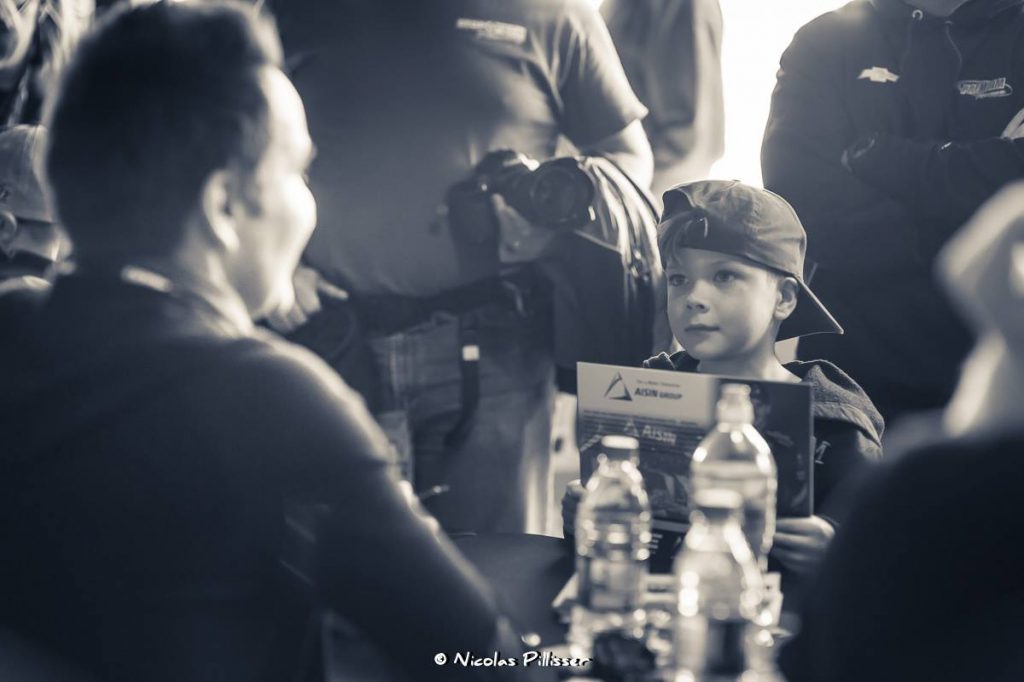 The start of the race went well, but at the first refueling, Michel became the victim of an unfair punishment: "I was penalized for high speed in the pits because of a deficient tachometer. Consequently, I had to leave last and I lost a lot of time in the front group."
But the French driver didn't give up and went up in the rankings until Brett Moffit, the last winner of Atlanta, who was leading with a lap ahead, crashed into the back of Michel's car. "This generated a lot of discussions! Then, I had a slow puncture, and in the last laps, I had a problem with the bar on the back. The car started to understeer and was almost completely out of control, it was ten laps and I did not take any chances when I could have won two places with a healthy car and I preferred to secure a result. I was on pins and needles at the end, it was very stressful.
---
Management | Medias | Sponsorship
Lafayette Racing / Christophe BOURGEOIS
Tél : (00 33) 06 63 53 22 23 – chris@lafayetteracing.com